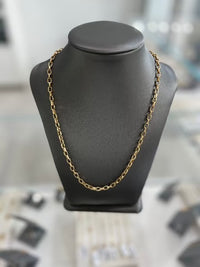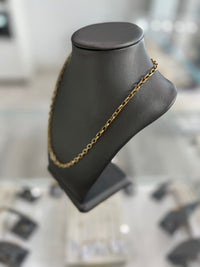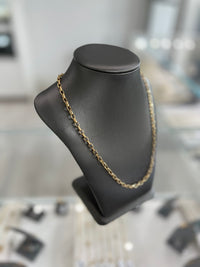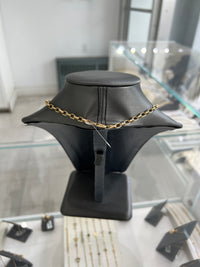 Ducci Jewellers
14kt Yellow Gold Rolo Women Chain Link
The rolo chain is similar to a cable chain with one key difference: it's made of round rather than oval links.
It also has a heavier look than the cable chain, simply because there is less space between the links. Rolo chains are typically made of rounded, not hammered, links.
Sometimes also called a belcher chain, this string of round links is either symmetrical all the way around or alternating in size. A thin rolo chain can hold a pendant while a thicker rolo chain looks great on its own.